The technological era has magnified the need for secure, efficient, and reliable data backup systems. As the champions of cloud computing and data management, we at SSE have integrated Veeam Cloud Backup with SSE Cloud for enhanced data protection. Through our continued use of the Veeam Agent for Windows, we promise not only secure backing up of data and recovery solutions, but also utmost user experience aside from sheer system security.
Advantages of using backup for workstations to SSE Cloud.
Deploying Veeam Cloud Backup through the platform of SSE Cloud offers a host of benefits, engineered to make data backup, storage, and recovery an absolute breeze: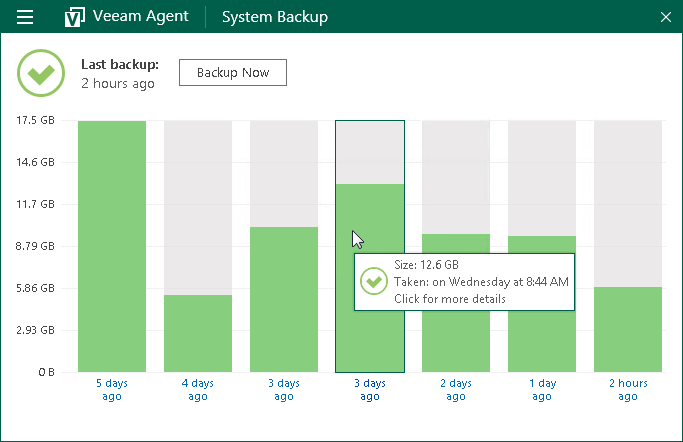 Easy Navigation: Veeam Agent for Windows runs on a user-friendly interface that simplifies your data backup and recovery strategies.
Automation: Unlike traditional backup strategies that often require manual intervention, SSE cloud backups can be scheduled and automated, reducing the time and resources required for successful data backups.
Superior Security: Boasting enhanced security features, SSE Cloud Backup protects your data against tangible cybersecurity threats.
Availability: The SSE Cloud presents the peace of mind of 24/7 availability, allowing constant access to critical data.
Encryption: SSE provide advanced encryption during data transfer and rest. It ensures that your data remains secure from unauthorized access and cyber threats.
Compatibility: SSE Cloud Backup has been optimized to integrate seamlessly with pre-existing systems, eliminating any possibilities of compatibility issues.
Secure Your Workstations Data with SSE Cloud: The Ultimate Backup Solution​
The use of SSE Cloud streamlines business operations through optimum use of storage resources coupled with the utmost security. Security, flexibility, and reliability make SSE Cloud an exceptional choice irrespective of industry type. Here's why:
Unparalleled Security: SSE Cloud Backup encompasses the most advanced security features to keep your data safe from any potential threats.

Backup Monitoring: Our system keeps a close eye on all backup jobs, instantly notifying you via email of any unsuccessful backups or issues.
High Availability: SSE promise 99.99% uptime so that your operations are never disrupted due to lack of access to your data.
Cost-Efficient: By eliminating the need for physical storage systems, we help you reduce costs while increasing storage efficiency.
Scalability: With SSE Cloud, you can easily scale your storage needs as your business grows, offering the flexibility that growing organizations need.
Discover Our Top-notch Backup Service
Cloud Backup for Workstation to SSE Cloud is a comprehensive data protection solution that offers security, efficiency, and constant availability. As such, you can focus on growing your business while we efficiently handle your data concerns.
So, embark on this journey with us today and start your 1-month trial. Discover for yourself the convenience and security of managing your data in a secure, accessible, and cost-effective cloud environment. Satisfaction guaranteed!